For different PCB thickness ranges and special types temperature profiles - tuned to an optimal drying process – will be created and stored in the PLC. Optimized temperature profiles are recorded and stored in up to 120 programs.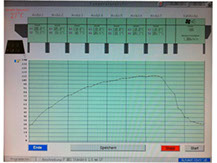 The appropriate drying program is called by touch on the touch screen and changed within minutes. The few minutes changeover usually go into the preparation of the coating line for the new lot.

The operational readiness will be reported by signal to the upstream machine. The touch screen OMRON PLC shows a clear view of the operation condition and is ready for more input.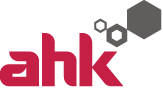 Our Technology and Sales-Partner in Electronic Industry
ahk GmbH · Gewerbering 8 - 13 · 74193 Schwaigern · Germany
Tel.: +49 (0)7138 - 81274-0 · Fax: +49 (0)7138 - 81274-10
Email: info@ahk-service.de · Internet: www.ahk-service.de